Reason to choose
Reason to choose Enami Seiki
50 years since the Foundation Over 30 years Achievements of Machine Equipment Production.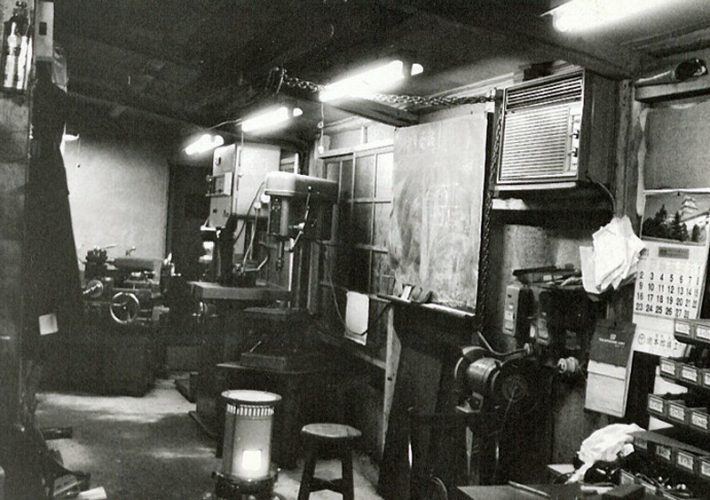 Since establishment, ENAMI SEIKI has been aiming for production of superior dies and development of new technologies making use of those dies from our unique point of view.
As a result, we have been sending into the field numerous original technologies such as the 'Compound Curling System', which has brought epoch-making rationalization in can production. We are highly valued as a pioneer in the field. We believe that these technical innovations are created by applying basic and the combining of many technologies.
We create ideas of how to process. —— ENAMI SEIKI does not take dies as an independent part, but as part of a system for processes and production. In this way, we are creating new possibilities of press processing and innovative technologies.
Proposal of innovative construction method based on delivering results of more than 300 domestic/foreign production lines.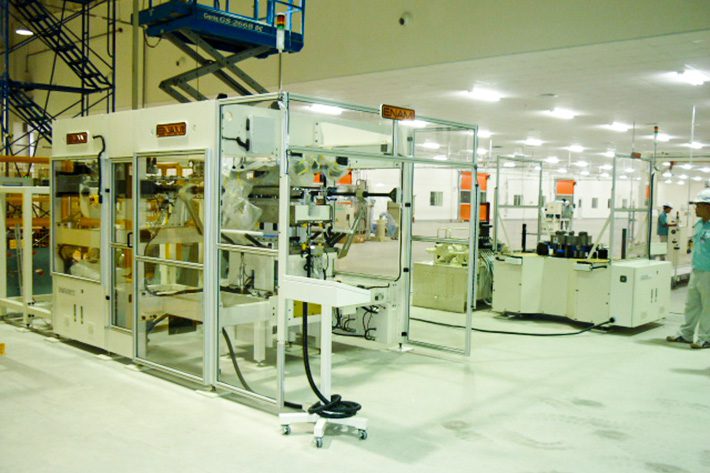 "Failure is giving up on the way of success" ・・・Since our founding, we've never given up and have managed to finish any tasks. We believe that this steady effort is the best reason why Enami Seiki has been chosen and proof of company continuity.
Conversion to a new construction method may involve some change in product shape resulting from its manufacturing method. Whereas conventional equipment suppliers undertake contracts from production planning to equipment production, Enami Seiki steps into the area of product design in the former process , where we launch products with customers.
We have a track record of sirocco fan manufacturing equipment and ceiling light drawing die .We will be one team with customers to launch products.
From one prototype / development to tens of thousands of mass production processing.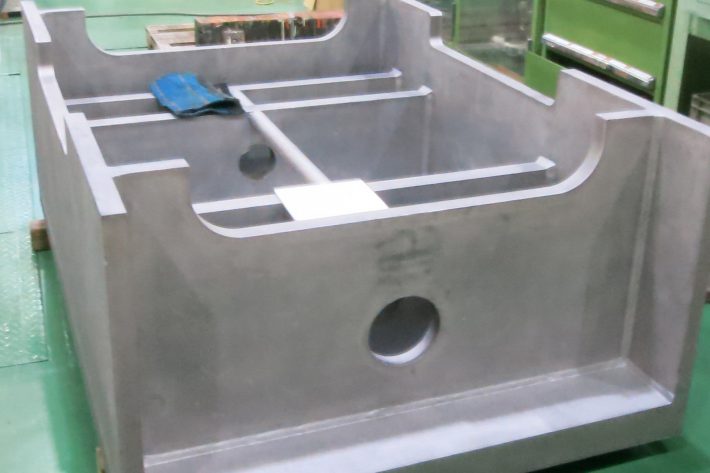 We can perform conversion from welding to caulking and manufacture prototypes for confirmation aimed at mass production.
Although  prototypes has taken shape , the mass production does not work.

Although the mass production has worked, in fact the drawing tolerance is so strict that the cost has increased.
We will make a proposal at the stage of product design and start mass production.
Regarding electric controls, we can handle all kinds of electrical control including overseas Allen-Bradley, Siemens as well as domestic manufacturers.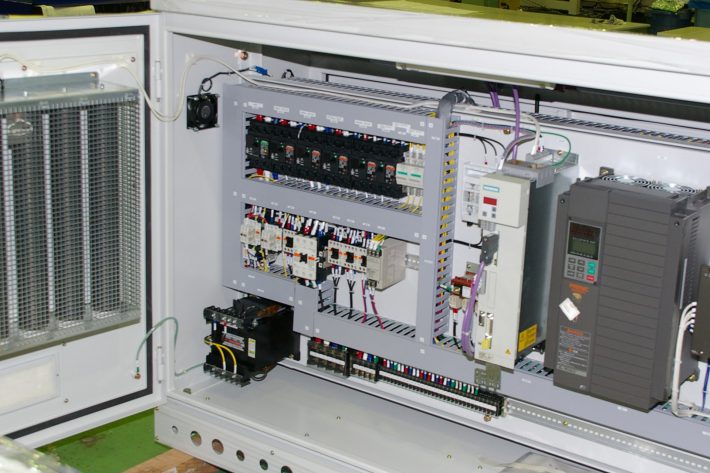 "Overseas safety and disaster prevention standards such as E standards and UL standards are complicated and difficult to understand, so I am anxious to ask a company without experience."Enami Seiki has a track record of meeting many international standards so far.
Design, production and construction that keep points can be performed. For example, parts / units selection, wiring, construction, earth construction etc.