Eliminate post-coat method.Using pre-coated metal has realized cost down."Press line for instant water heater "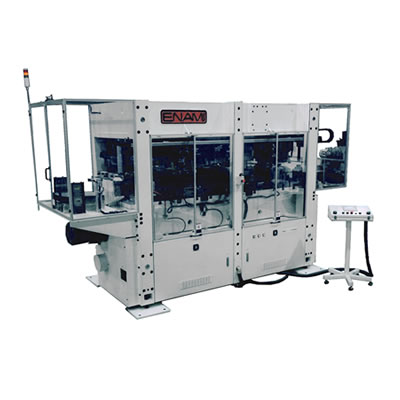 This is a press machine/die, which processes a blank in 4 stages to manufacture a instant water heater case, using an auto feeder.
feature
This machine has succeeded in press processing( including drawing) of PCM with no scratches.
For feeding between stages, using feeding function has realized automation.
For conventional method, a blank used be coated after press and applied an indication seal.
Now, a blank of PCM+an indication print is used and a product has been completed when press stages finish.
Press machine height is as low as 2400mm, so that it can be installed in an assembly line plant.Pitless installation can be conducted.
Moreover, the layout change is also easy.
Specification
Machine tact 12 seconds
Installation space L: 4m × W: 1.3m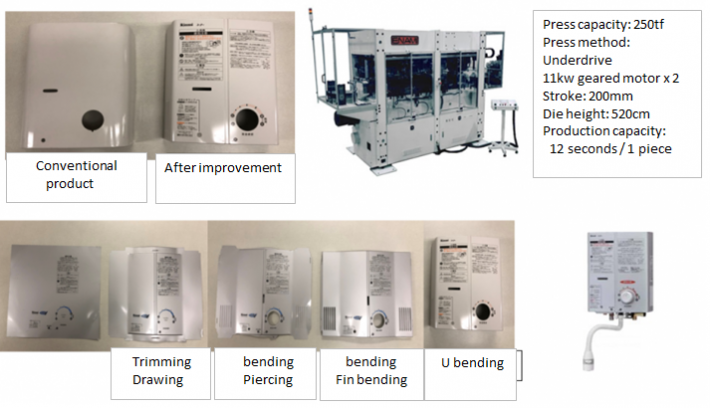 Watch the motion video