High speed processing using a clinching method "Dryer outer box clinching machine"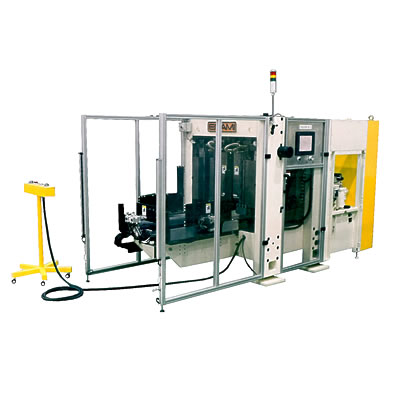 This is a machine, which assembles an outer box comprising 4 panels using a seam-clinching method.
feature
This machine can perform high speed processing using 5 sides simultaneous clinching.
It assembles PCM or Galvalume blank using a weldless metal connection method.
Installation space is very small(2.3m×1.2m)
The clinching method makes it possible to perform high speed processing, and threads and rivets are no longer needed.
1 unit blank has changed to an outer box comprising 4 panels, so that material of the reverse or bottom face can be changed.
Specification
Machine tact 18 seconds
Work size W 590 ~ 690D 550 ~ 620H 760 ~ 830
Watch the motion video