"Sirocco fan production equipment"dramatically decreasing the number of parts
This machine curls 2 blades, and seam a main plate to form them into fan shape.
This maxhine can produce 4 types of fans.
(Blades and main plate is formed by different dies,)
Machine overview
this machine winds 2 blades onto the jig, curls them, and seam the main plate automatically.
Positioning workpieces (2 connected blades and a main plate ) is manual outside the the machine.
Specification
Application
Sirocco fan
Capability(

Cycle time

)
40sec

Diameter

φ150、180、200、230mm
Height
98、118、128mm
Thickness

0.4+0.8、0.4+1.0、0.4+1.2

0.5+1.0、0.5+1.2mm

(t0.4、0.5mmはブレード)
feature
①conventional product:insert the single blade into the ring shape part,and caulk them
②ENAMI PLAN:change a single blade to 2 band shape blades comprising multiple blades.。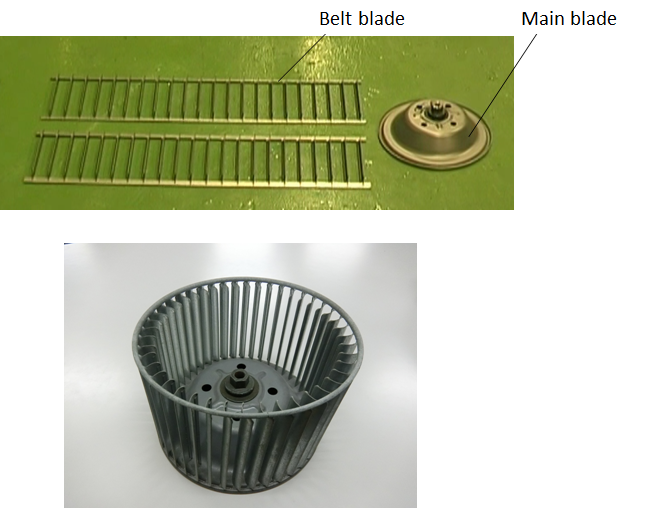 processing stage
①positioning workpiece: Curl the band shape blade in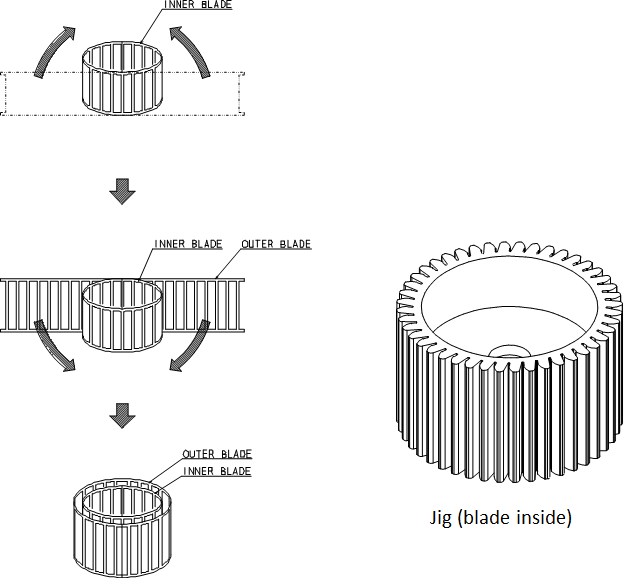 ②Curl forming 1:Curl the upper and lower face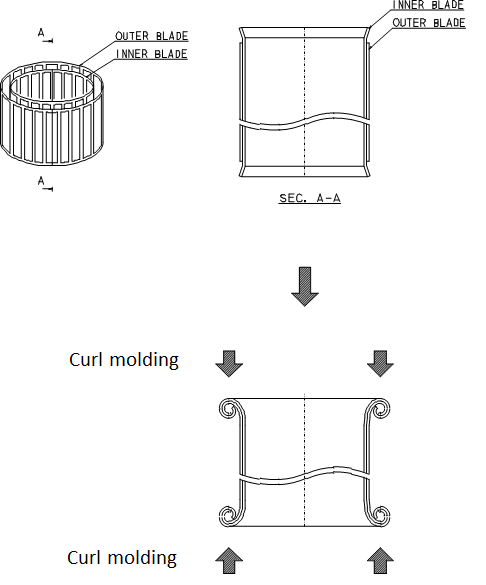 ③Seam forming 2:Seam the main plate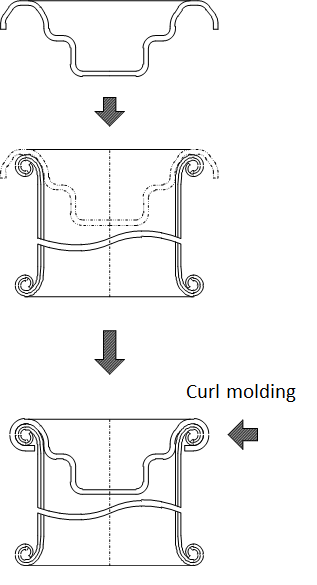 Watch the motion video